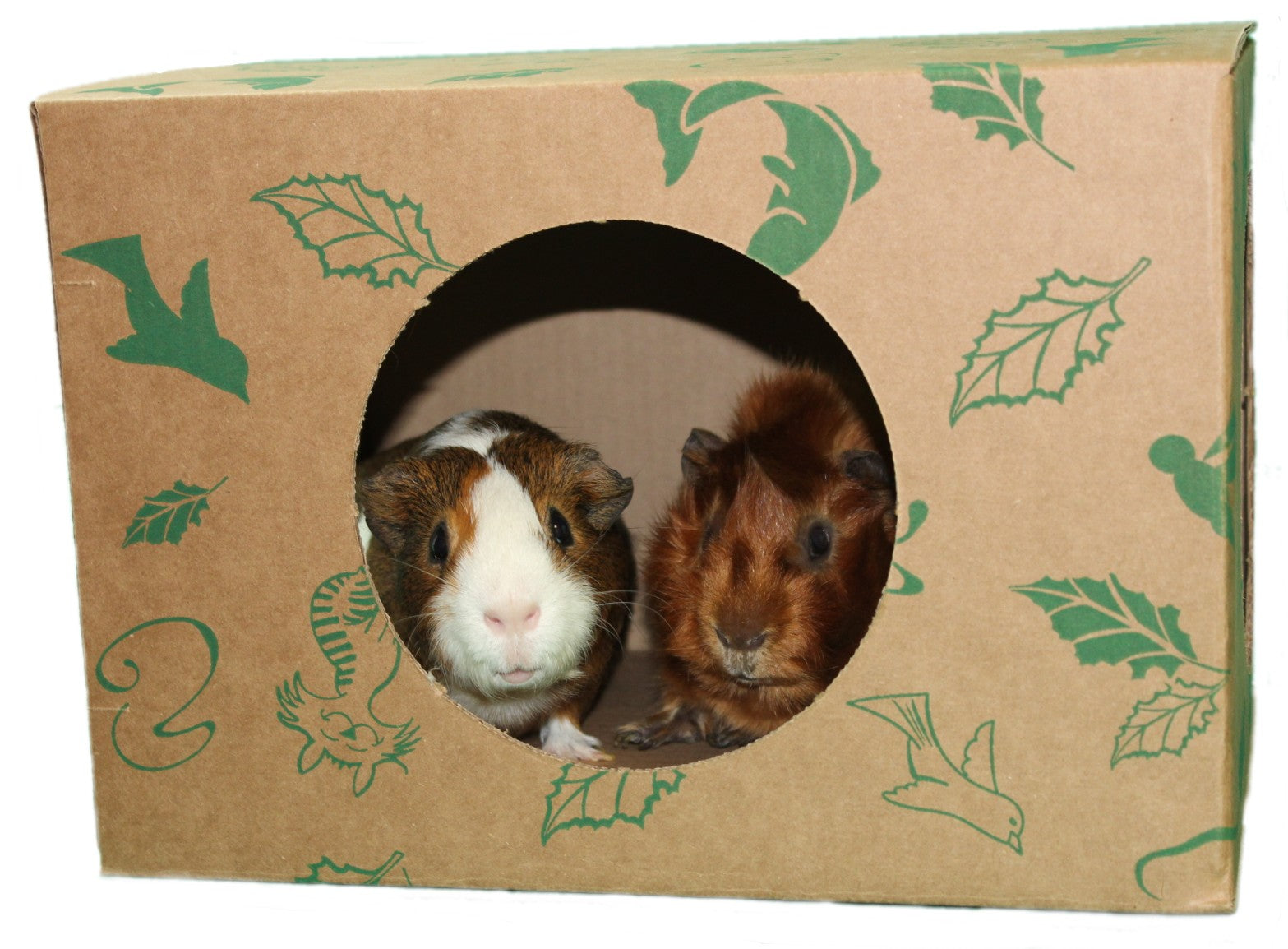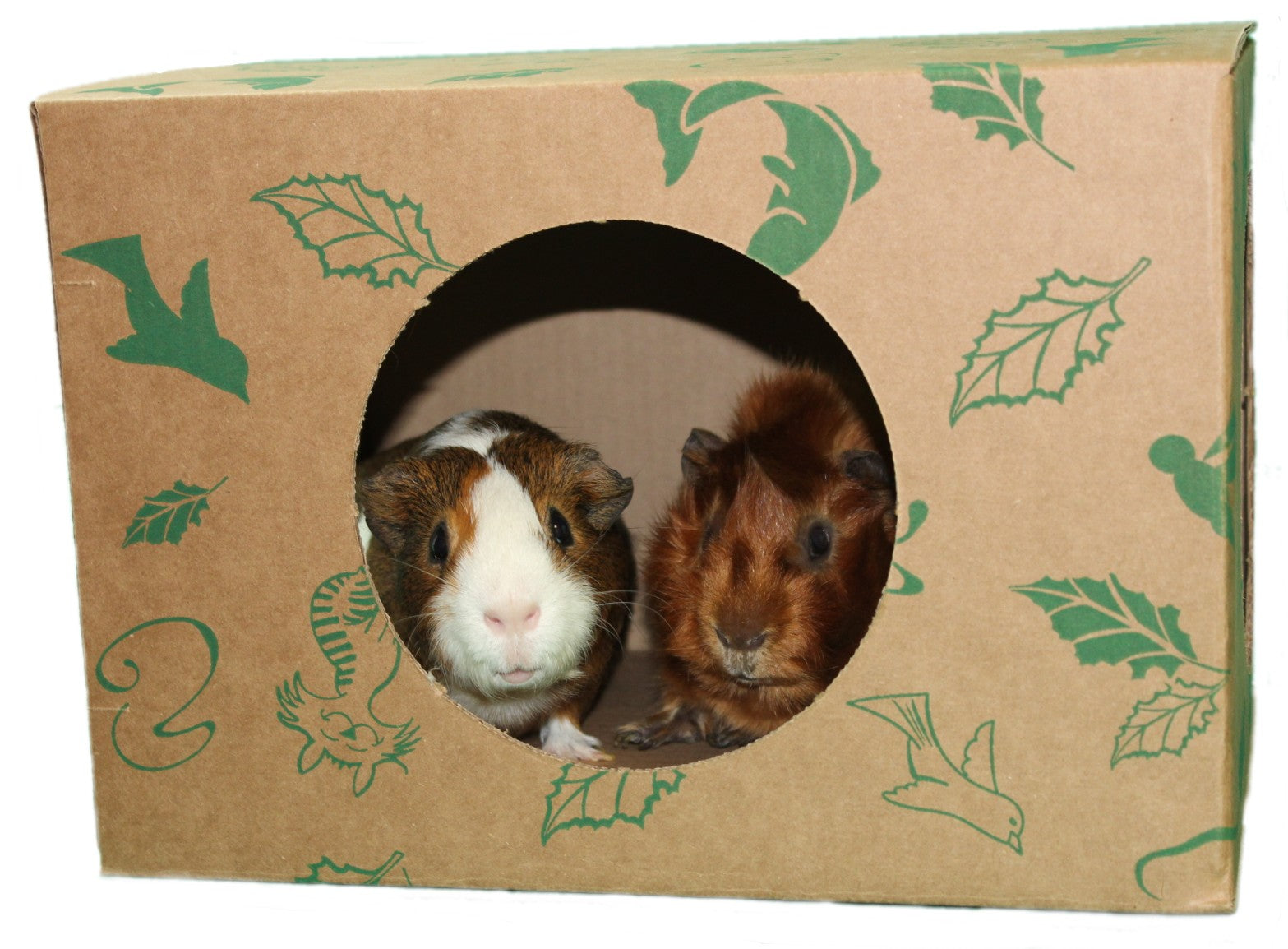 Hide Away Den for Small Animals
$7.50
Quantity
Size
Fun Hide Away!
Rabbits, guinea pigs and chinchillas
Use the American Pet Hide Away Den to create a safe space away from household distractions and/or other pets.  Den has three, 6" openings that can be opened individually or all at once!  Discard when soiled, chewed or shredded and replace with a new Hide Away Den!
Suitable for rabbits, guinea pigs and chinchillas.
Delivers flat with easy fold an tuck assembly.
Assembled size: 13" x 9" x 10"