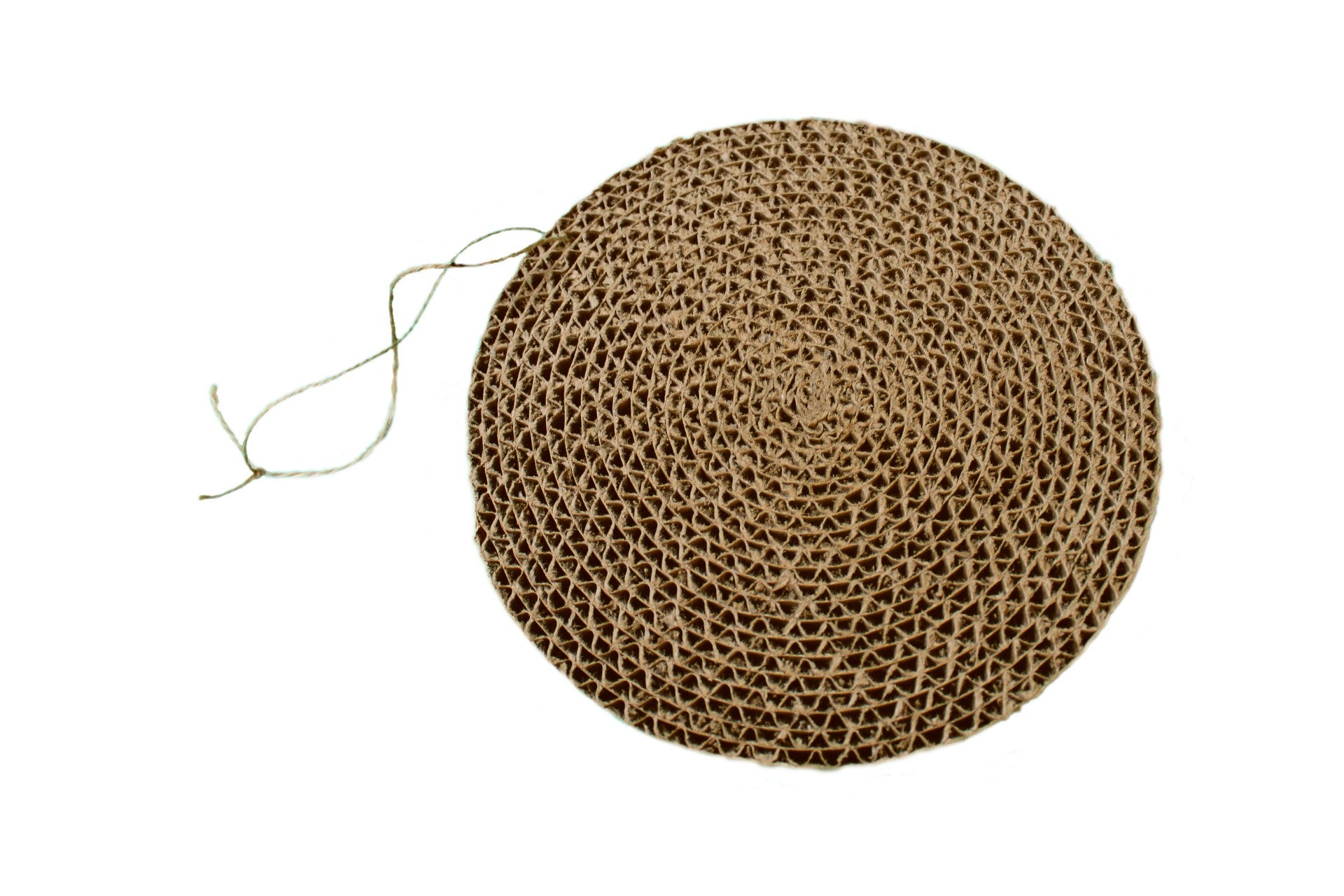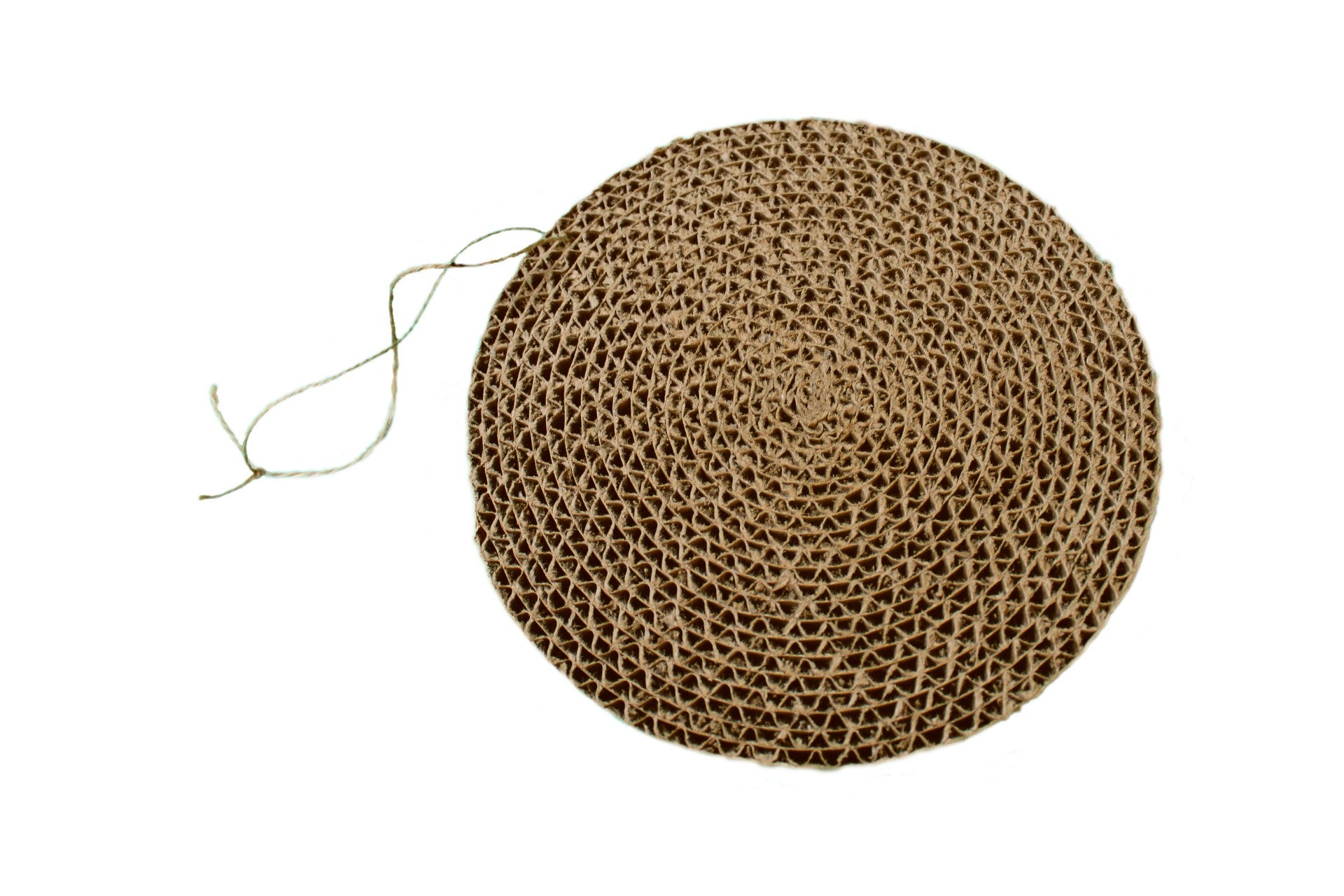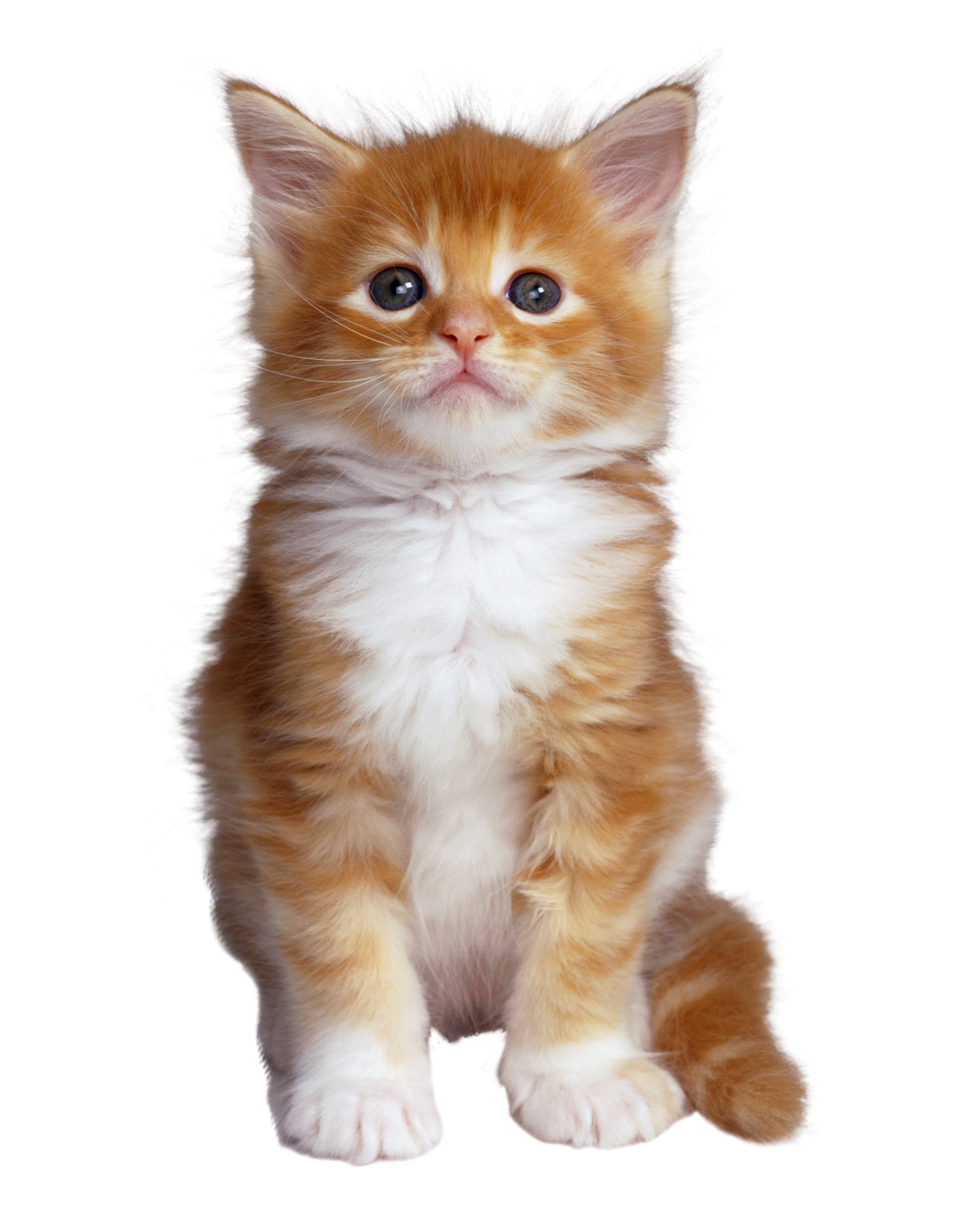 Scratch Roll for Cats
$4.99
Quantity
Size
Cats love it!
Natural Kraft Cardboard
Scratch toy
Round cardboard roll scratch toy was designed to provide a scratch and rub toy for cats to do what they love - - claw and rub!!
Attach to their kennel, place it on a cat tree or simply place it on the floor. Discard when soiled, chewed or shredded and replace with a new Scratch Roll!
Made from cardboard paper wood pulp and food grade vegetable glue.  Natural jute string included for hanging.
Dimensions: 8″ diameter x 1″ thick