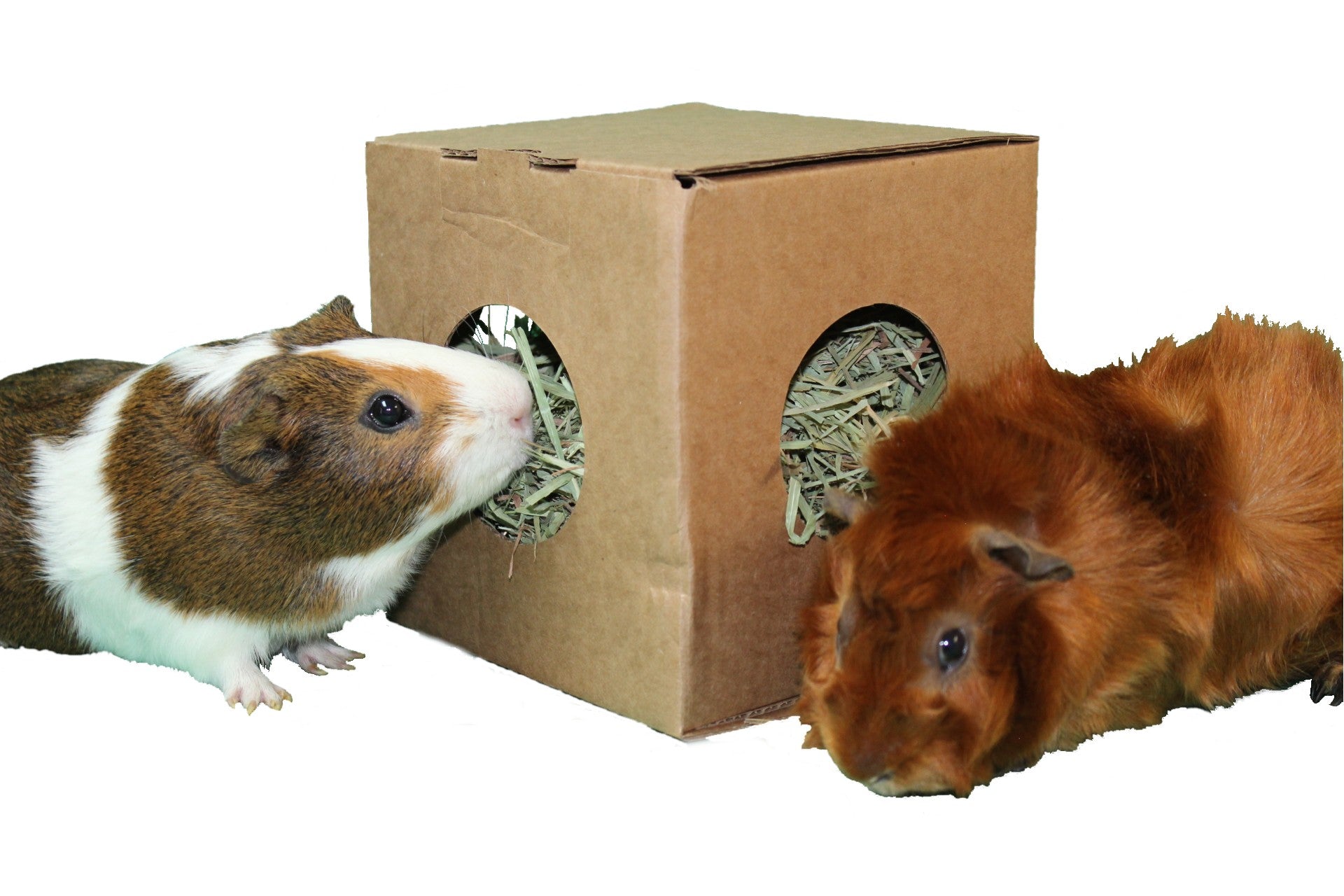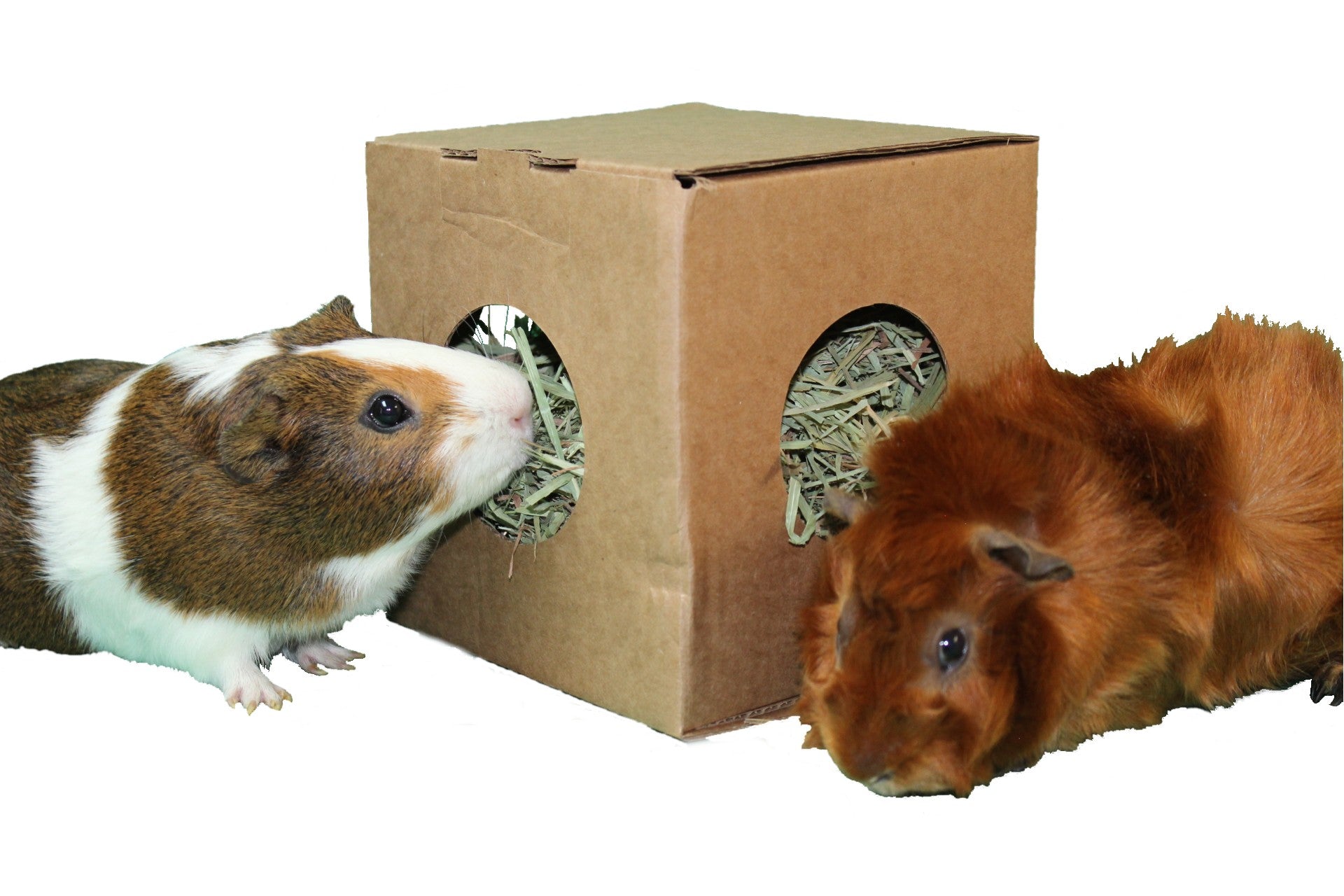 Timmy Cube
$4.09
Quantity
Size
Cube measures 6" x 6" with 3" holes

Non Toxic & Ink Free Cardboard Cube

Use to Sleep, Play & Hide

Fill with Hay or Hide Treats in it for a fun activity (hay not included)
American Pet's Timmy Cube provides hours of fun and positive interactions. Simply stuff with your pets' favorite American Pet Hay and/or treats as a fun feeder for rabbits, guinea pigs, and chinchillas.  Place on the floor or attach to the cage and watch them jump with joy as they eat and play.  Timmy Cube prevents wasted food and messy spills while keeping the cage clean.
Can also be used as a place to sleep, play and hide for rats, reptiles, hamsters, and other small pets. Discard when soiled, chewed or shredded and replace with a new Timmy Cube!
Not recommended for cats or dogs due to size. Delivers flat, easy fold and tuck assembly required.